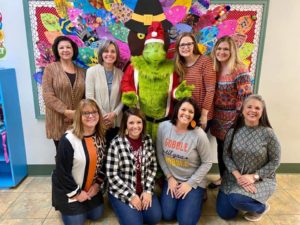 At KidsFirst, it is our belief, as Christians, that everything one does should be done with a purpose as seen from Christ's example in the Bible.  As you walk into a classroom, the purpose of everything in that classroom should be to stimulate, motivate, inform, and comfort your child.  The materials and A Beka curriculum used in the classroom should also have intent.  According to Educational News Quarterly, there are four basic skills that every child will need in the present century:
The ability to think
The ability to use logic and reasoning skills
The ability to effectively and efficiently communicate ideas
The ability to get along with others in a group
As we go through the school year, we hope to daily incorporate a Christian approach to each of these skills in order to best prepare your child for his or her future education.  We believe that by using the Bible as our foremost guide in all we do, that you should expect nothing less than each teacher's personal best. As we provide this example and show that Christ is our motivation, it is our prayer and goal that your children also make Christ their motivation as they achieve these goals.  As parents and teachers, let us continue to sow the seed and watch as our Lord gives the increase.
If you or someone you know is interested in enrolling a child, please email:  kidsfirst@bentonchurchofchrist.com